Professional Home Rewiring in Albany, Colonie, Latham & Delmar
Rewiring Houses throughout the Capital District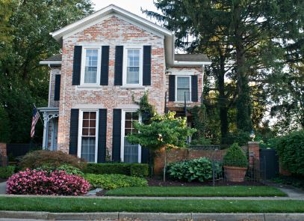 If your home has "knob & tube" wiring, or if the wiring in your home has become deteriorated to the point of serious inefficiency, we are the experts you need!
How do you rewire a house?
Most electrical wiring found in homes today are in good shape.
In truth, many of the problems with older wiring exists with the electrical devices and lights. Heat is a major factor in the deterioration of electrical wire, outlets and switches and lights are definite sources of heat.
Here's a quick look at our rewiring process:
Determining the needs and specific challenges for your Albany home
Selecting the wiring based on your electrical and technological needs
Discussing the overall plan
Executing the project according to your needs
Concluding the project, testing to ensure exceptional quality
Remember: Rewiring can be a complex and hazardous task and is best left to the professionals.
Modernized Homes That Fit Your Needs
Rewiring houses in Albany is often a complicated task. Our technicians can do a visual inspection with you and let you know about the condition of your wiring and how we would suggest to proceed with repair. In some cases rewiring of circuits in Albany homes may be required, but we can often find an economical solution to the problems you have been experiencing.
Give us a call today at (518) 500-3042 to evaluate your electrical system.