Service You Can Trust Call Mel for All Your Electrical Needs!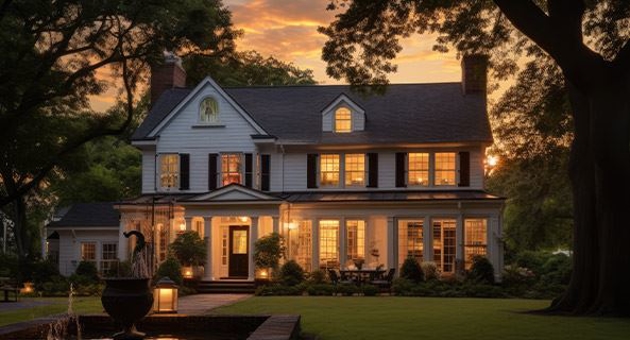 Electricians in Colonie, NY
Quality Electric Services in Albany County
Electrical problems can throw a serious wrench into even the simplest of day to day tasks. Faulty switches are annoying, broken light fixtures are obnoxious, and dying plugs can even be dangerous. To make matters worse, waiting to get these issues fixed can have a seriously detrimental impact on your home by making the problem even worse. That's why Mel Carr Electric offers fast, reliable, and high-quality services designed to solve everything from routine to the most serious electrical issues. If you've got a problem that needs to be addressed, our team of experienced and highly-skilled technicians deliver solutions that are intelligent, reliable, and designed to withstand the test of time.
Mel Carr Electric believes that your satisfaction is earned by exceeding expectations in every aspect of our service. When you call us, we make it a point to show up on-time, in uniform, and ready to work with the tools and materials we need. We treat your property with the same respect and care that we would show our own homes, including keeping our work area clean and leaving it in better shape than when we arrived. Plus each technician is also selected for their friendliness and skill, ensuring your job is done by only the best of the best. Every solution we implement adheres to all relevant electrical and building codes for your safety, plus we guarantee each one will last. We stand behind our work, and we'll come back to you and set things right if anything doesn't live up to our trademark service quality.
Call Mel Carr Electric at (518) 500-3042 now to schedule a service appointment and leave your electrical needs to us.
Electrical Repair Services
Problems can occur almost anywhere in your electrical system, and when you consider that the average electrical system may consist of hundreds or even thousands of different components, it's easy to imagine how difficult it might be to find the true source of your issue. Fortunately, when you have a skilled team on your side like the one at Mel Carr Electric, you won't have to stress about finding the problem. We'll take care of the hard work and provide you with the reliable and knowledgeable craftsmanship and service that you need.
Our team can handle all of your electrical repair needs with one phone call, including:
Wiring repairs
Exhaust fan repairs & replacements
Pool lighting repairs
Circuit breaker repairs
Outdoor electrical repairs
Security equipment repair & replacement
Data line repair & replacement
Electrical remodeling services
New Electrical Installations
There will more than likely come a time where you want to add to your electrical system's capabilities, and when that time comes for you, Mel Carr Electric is here to help. Mel Carr Electric offers premium-quality installation services for a wide variety of new electrical devices and equipment. Looking to outfit your home with a premium entertainment system? We can install new electrical outlets and switches, along with run audio, video, and data cables through your walls for a clean, hidden look. Want to add security to your home? We'll install motion-detecting lights, video cameras, and more. We can even help with modern energy-efficiency technology like electric vehicle chargers, ceiling fans, LED lighting. Whatever you're looking to install in your home, we'll make sure it works right, looks great, and will serve you and your home for years to come.
Safety Inspections & Maintenance Services
Is your electrical system safe to use? Our Colonie electricians can help you figure that out. We offer comprehensive electrical inspections, including safety inspections, to help you know what needs to be done, what's out of code, and what you should plan on upgrading in the future. Our goal is to help you avoid the need for serious or emergency repairs, and we'll give you a thorough analysis of things that we advise addressing both in the short and long-term future.
From switch repairs to panel replacements and everything in between, trust them all to Mel Carr Electric! Contact us today.

Our Reviews Are Electrifying
At Mel Carr Electric, your satisfaction is our priority! See for yourself what our clients have to say about working with us.
"Thanks again"

Brock was very knowledgeable and helpful in my decision.

- Ronald

"Excellent work as always."

Your professionalism is to be commended.

- Jessica Reiner

"Thank you Carlos and Justin!"

Carlos from Mel Carr Electric did an excellent job.

- Trudi

"I will definitely be recommending Mel Carr to friends"

My experience with Mel Carr overall has been nothing short of excellent!

- Tom

"My experience was excellent."

You are my electrician from now on!

- Caryl Newhof

"Brock with Mel Carr electric was excellent."

No question, Mel Carr gained a customer for life!

- Simone

"Working with Gary is great."

He is courteous and pays attention to the details

- Anthony

"Ethan figured out the problem and resolved it quickly"

We couldn't be happier with their performance.

- Ed