About Mel Carr Electric
Mel Carr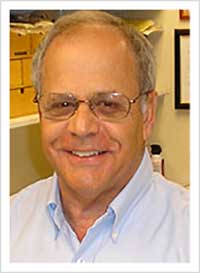 Mel Carr began his career at Phillip Schuyler High School's vocational electrical shop class. After high school Mel worked for local contractors in the Capital Region, focusing on larger scale commercial and industrial jobs. His years in the industry and experience with all forms of electrical contracting allowed him to study the National Electrical Code and New York State Residential Code to become a master electrician.
In 1976, Mel opened a little electrical shop in a garage near his home in Colonie, NY. His goal was to provide excellent electrical service to the Capital Region in all fields of electrical contracting. Mel quickly realized that there was a great need for top-quality, professional residential service electricians. Most local electricians were ignoring the residential customers, instead focusing on the commercial market because they claimed, "that is where the money is." Mel sought the road less traveled, and planned to bring a new level of professionalism and customer service to our industry. His dream would quickly become a reality…
Today that small shop has grown to include numerous service trucks, a highly trained staff of qualified professional electricians and support staff, and an incomparable commitment to excellent customer service. The policies and standards of our company have set the path for other electrical contractors to follow. We were the first company in the area to offer up-front, flat-rate pricing on ALL jobs! This gives you the benefit of knowing the total cost of your project, before we ever begin! We were the first electrical company to wear uniforms and booties on our feet to protect your home and leave it as beautiful as when we arrived. Our bright yellow trucks and name badges clearly let you know who is coming to your home to do work for you.
Rob Carr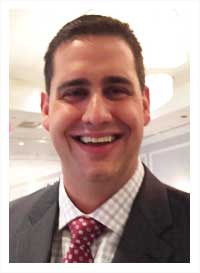 25 years after that first shop opened, Mel's youngest son Rob Carr became a full time member of the Mel Carr Electric team. Rob was a communication student at SUNY Albany when he met his beautiful wife Rachel and the two decided to start a family here in the Capital Region. His first summer out of college was spent opening a small retail cell phone store from the ground up.
Quickly it became apparent that Rob's love of business would be best utilized with his family, as an electrical contractor in the family business. His background in communication and sales brought a newer level of customer service to a thriving company. Rob took night classes while working in a service truck during the day to become a licensed electrician, just like his father.
In 2009, Rob and Rachel were elated to welcome their first son Carter to the Mel Carr Electric family. And just three short years later, his little brother Joshua was born and this family was made complete. While the boys are not working in an electrical truck just yet, you can be sure there will always be a Carr here at Mel Carr Electric ready to help with your residential electrical needs for years to come!
In 2010 Rob purchased the company from his father and took on the role of President at Mel Carr Electric. His leadership goals are to advance the ideals set forth by his father back in the 1970s, to continue to offer the most professional, knowledgeable, and personable electrical service in the Capital region. His number one goal is customer satisfaction, and he is always available to our customers with any concerns or just to share a positive experience.
In 2015, Rob was recognized by the Albany Business Review as one of the "Top 40 Under 40" in the Capital Region. This achievement was a great honor for Rob personally, and a great recognition for our company.