Service You Can Trust Call Mel for All Your Electrical Needs!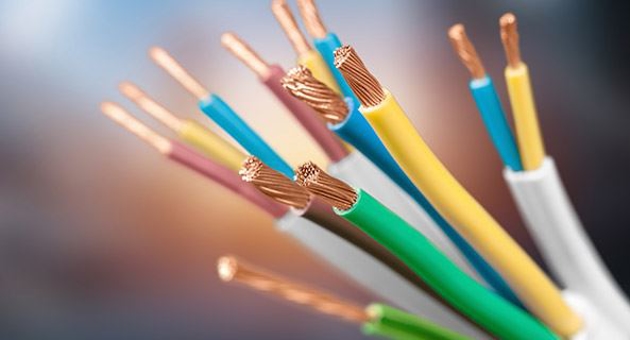 Generator Installation in Albany, NY
Conveniently Install or Replace Your Backup Generator in the Capital Region
Temporary backup generators are cost-effective and incredibly useful power-generating devices that are becoming commonplace in many residential situations. If you are in need of professional generator installation services for your Albany home, count on Mel Carr Electric for prompt and efficient service! We've been proudly serving Albany and surrounding areas since 1976!
Signs that you need to replace your generator include the following:
There is a fuel leak
You experience inconsistent power supply
Your generator is outdated (over 10 years of age)
There are visible signs of damage on your generator
There are signs of corrosion or rust in your generator
You have moved into a bigger home, which may lead to excessive fuel consumption that damages your generator
Easily get started with your professional backup generator installation in Albany of the Capital Region by calling (518) 500-3042 or contacting us online today!
What Are the Benefits of Temporary Backup Generators?
Temporary backup generators are a great cost-effective means of temporary power during a power outage. At Mel Carr Electric, we are fully qualified and experienced with the hookup necessary to make these units a part of your home safety plan.
In the event of a power outage, these units would be wheeled into place and plugged into an outlet on the outside of your home, away from any windows or entrances. Though we do not sell these generators, we would provide you with the correct cord and outlet to make this system run up to 10 circuits in your home! We also install a transfer switch to ensure that the power from the generator and the power from the power company are kept separate.
These units do require a little work on the part of the homeowner to get the power back during an outage. Specifically, you must move and start the generator, and then you must switch over the power at your panel box.
Temporary Generator Installation
Our team takes great care when installing a new generator system for your home.
We start with a site assessment. During this step, we determine the most strategic location for placement, accounting for factors such as ventilation, access, and distance.
Then, we install and test the generator, ensuring proper wattage, voltage, and frequency. Then, our experienced technicians can install transfer switches and other necessary equipment for a smooth transition. We want to make sure your home can easily switch to generator power.
Proper fuel storage and maintenance are critical to ensuring the longevity and effectiveness of the generator. Our team can provide guidance and support every step of the way. We can give you tips for keeping your generator in top shape, reducing the need for a replacement.
Types of Temporary Generators
There are various types of temporary generators available for different power needs.
Here are some common types:
Portable Generators
These generators are compact. You can easily move them around. People often use them for outdoor events or as a power source during outages.
Inverter Generators
Inverter generators are known for their quiet operation and stable power output. They are suitable for sensitive electronics. People often use them for camping or recreational activities.
Gasoline Generators
Gasoline generators run on gasoline and are readily available. They are commonly used for small power needs, such as powering tools or appliances during outdoor activities.
Diesel Generators
Diesel generators are more fuel-efficient than gasoline generators. They are often used in commercial or industrial settings. They are known for their durability and longer running times.
We can help you choose the right generator to meet your needs and requirements.
Suggested Reading:
Learn more about our industry-leading backup generator replacement & installation services in Albany & the Capital Region by calling (518) 500-3042 or contacting us online today!

Our Reviews Are Electrifying
At Mel Carr Electric, your satisfaction is our priority! See for yourself what our clients have to say about working with us.
"Zach was punctual, professional, & polite"

Was very impressed and we'll call them again

- G Coppola

"My experience was excellent."

You are my electrician from now on!

- Caryl Newhof

"I cant wait to work with Mel Carr again."

From the minute I called Mel Carr I was treated amazing.

- Jalisa

"He went above and beyond"

Jimmy from Mel Carr Electric did an excellent job.

- Evelyn

"Brock with Mel Carr electric was excellent."

No question, Mel Carr gained a customer for life!

- Simone

"Definitely going back for their service in the future."

Brock was very nice and professional.

- Lester

"Ethan figured out the problem and resolved it quickly"

We couldn't be happier with their performance.

- Ed

"I will definitely be recommending Mel Carr to friends"

My experience with Mel Carr overall has been nothing short of excellent!

- Tom