Electric Range Wiring in Albany, Colonie, Latham & Delmar
Our Capital District Electricians Can Install Your Electric Range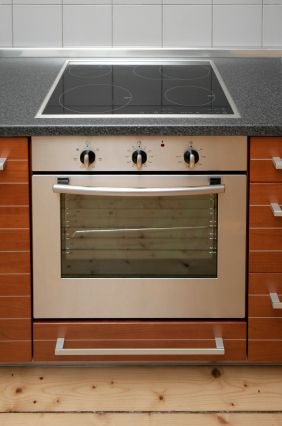 Gas vs. electric range: the debate continues. For those of us who love electric ranges and cooktops, a 240-volt dedicated circuit is required for operation. We would be happy to install a new circuit for you, or repair an existing circuit for proper operation.
4-Wire Receptacles for Proper Range Installation
If you are purchasing a new range, it is important to decide if you need a 4-wire receptacle. By today's standards, a new range installation should be installed with a 4-wire receptacle. The problem is that many older homes were built with a 3-wire system for the electric range and might need to be updated. There are many benefits to having that fourth wire (this creates a separated ground and neutral for any fellow electrical geeks), and many times the older system can be updated for this new standard.
Note that many modern gas ranges need a standard 120-volt receptacle for the operation of the digital display and controls for the unit.
Why Choose Mel Carr for Electric Stove Wiring?
Mel Carr Electric has been the Albany area's choice for quality electrical services since 1976. Our experienced electricians offer flat-rate pricing on all jobs so there are no surprises. We are driven by a deep commitment to provide our customers with top-of-the-line workmanship and service — we invite you to read our Code of Ethics to learn more about our promise to you, our employees, and our community.