Service You Can Trust Call Mel for All Your Electrical Needs!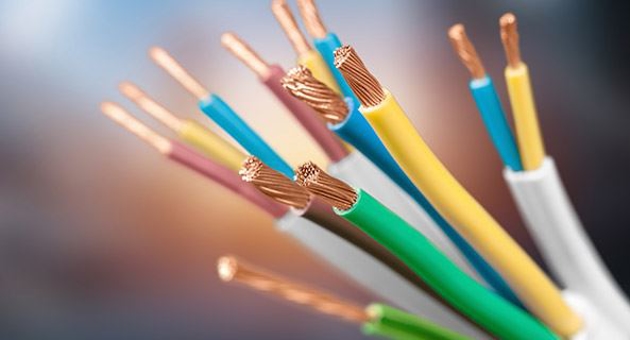 Professional Ceiling Fan Installation in Albany, Amsterdam, Latham, Delmar & Colonie
Ceiling Fan Service & Repairs in the Capital Region
Ceiling fans are a great and economical way to cool yourself in warm weather and to help circulate the air in your home throughout the year. The expert Albany electricians at Mel Carr Electric can install ceiling fans in most spaces.
Do Ceiling Fans Really Help in the Winter?
While ceiling fans may seem like a staple in the summer months, they are actually just as beneficial during the fall and winter seasons. Depending on which direction your ceiling fan is spinning, you can adequately keep your space cool or warm. This is also an energy-efficient option to help you maintain your home's comfort while reducing your heating and cooling bills.
Which Way Should a Ceiling Fan Turn?
Summer – Your fan should turn in a counterclockwise direction during the warmer months. This helps the cool air to circulate down, helping to lower the temperature and cool the room.
Winter – Change your fan to rotate clockwise. This allows the warmer air to be evenly distributed throughout the space, by bringing the warm air down and cooler air up, often referred to as an updraft. It's important to note that in winter you should keep your fan at a low speed.
Depending on the type of fan you have, you can change the direction by either flipping a switch on the ceiling fan, clicking a remote or even updating it through an app for newer smart home fans.
Expert Repairs & Installations You Can Rely On
It's easy to see how a ceiling fan is a simple, yet cost-effective way to maintain comfortability in your property. If you're looking to invest in a new fan, reach out to our team of Albany electricians today. Additionally, if your existing ceiling fan is experiencing a problem, such as noisy operation, issues with the motor or attached lighting, as well as troubles with the fan speed, or inability to turn on, we can expertly troubleshoot the issue and provide the necessary repair.
Ready to Handle All Your Ceiling Fan Service Needs
Not only can ceiling fans be an attractive and economical addition to your décor, but they can also be a functional part of your heating and cooling system. Most home stores have a variety of fans in stock to choose from and we would be happy to install one that fits your personal style.

Our Reviews Are Electrifying
At Mel Carr Electric, your satisfaction is our priority! See for yourself what our clients have to say about working with us.
"I cant wait to work with Mel Carr again."

From the minute I called Mel Carr I was treated amazing.

- Jalisa

"Ethan figured out the problem and resolved it quickly"

We couldn't be happier with their performance.

- Ed

"Excellent work as always."

Your professionalism is to be commended.

- Jessica Reiner

"Thanks again"

Brock was very knowledgeable and helpful in my decision.

- Ronald

"Brock with Mel Carr electric was excellent."

No question, Mel Carr gained a customer for life!

- Simone

"I will definitely be recommending Mel Carr to friends"

My experience with Mel Carr overall has been nothing short of excellent!

- Tom

"I recommend Mel Carr!!"

In a few short minutes everything was good as new.

- Gary C

"The company was great from the start."

Next time I need electrical work done, Mel Carr is my first call, no brainer.

- Eric Papandrea