Service You Can Trust Call Mel for All Your Electrical Needs!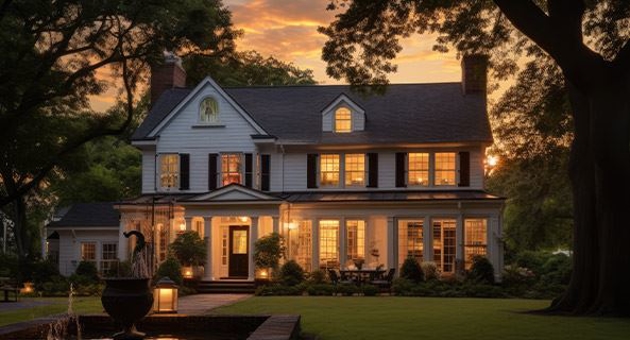 Electricians in Amsterdam, NY
High-Quality Electrical Services in Amsterdam
Electrical issues can disrupt your daily routine in the most infuriating of ways – just think about the stress that flickering lights, malfunctioning switches, and faulty plugs can bring! Don't delay getting them fixed, though. Procrastination could be detrimental to both your home's safety and condition if you neglect these problems for too long.
Mel Carr Electric provides swift, dependable, and premium services to tackle all electricity issues – from seemingly minor ones to critical matters. Our team of experienced electricians in Amsterdam, NY can diagnose whatever's wrong with your home's electrical system and provide a fast, long-lasting solution! Rest assured that Mel Carr Electric has the experience, skill, and know-how necessary to address any electrical problem you may have in your home!
For electricians you can trust, contact us online or call (518) 500-3042 now!
Our Electrical Repair Services
Electrical problems can occur almost anywhere along the circuit, and when you least expect them to happen. When you consider that the average electrical system in a home is comprised of hundreds or even thousands of individual components, it's easy to see why it a problem can seem like an unsolvable problem.
Fortunately, we at Mel Carr Electric don't believe electrical mysteries can't be solved. No matter how complicated the problem may seem, we have what it takes to find the root cause of an electrical problem and repair it!
Some of the repair services we provide include the following:
Circuit breaker repairs
Data line repair & replacement
Pool lighting repairs
Security equipment repair & replacement
Troubleshooting & diagnostic services
Wiring repairs
If you don't see your need for electrical repair services listed above, reach out to us for more information! Our experienced electricians in Amsterdam, NY have expert training and knowledge, which means they can address any electrical problem in your home!
7 Signs You Need Electrical Repairs
Flickering or dimming lighting
Frequent circuit breaker or fuse trips
Outlets not working properly
Burning smells coming from outlets or appliances
Discolored wall plates or switches
Electrical shocks when touching electrical devices
Sizzling and buzzing sounds from outlets
Electrical Installation Services
When you're ready to expand your electrical system, Mel Carr Electric is here for all of your installation needs. We offer high-grade services and can get any new equipment up and running in no time flat – whether it's a top-notch entertainment setup or something else entirely! With our expertise, you'll be able to have the perfect electrical system tailored just for you.
Are you looking to upgrade your home with modern electrical outlets, switches, and data cables? Or maybe add a layer of security with motion-detecting lights, video cameras or even electric vehicle chargers? Look no further! Our team is prepared to install whatever you need for a seamless look that will last. With us by your side, adding energy efficient technology like ceiling fans or LED lighting has never been easier – let us take care of everything for an unbeatable finish!
Offering Safety Inspections & Maintenance Service
Aren't sure if your electrical system is safe? If you have any doubts or just want to be sure, our electricians can help.
We offer comprehensive electrical inspections, including safety inspections, to help you know what needs to be done, what's out of code, and what you should plan on upgrading in the future. Our goal is to help you avoid the need for serious or emergency repairs, and we'll give you a thorough analysis of things that we advise addressing both in the short and long-term future.
Contact Us Today to Learn More!
At Mel Carr Electric, we are committed to providing high quality electrical services and customer service. If you have any questions about the services we offer or could otherwise provide to you, please reach out to our electricians in Amsterdam, NY at any time!
Call (518) 500-3042 for help or contact us online to get in touch today!

Our Reviews Are Electrifying
At Mel Carr Electric, your satisfaction is our priority! See for yourself what our clients have to say about working with us.
"Gary was great!"

Gary answered all our questions

- Darlene

"The company was great from the start."

Next time I need electrical work done, Mel Carr is my first call, no brainer.

- Eric Papandrea

"Excellent work as always."

Your professionalism is to be commended.

- Jessica Reiner

"I cant wait to work with Mel Carr again."

From the minute I called Mel Carr I was treated amazing.

- Jalisa

"I recommend Mel Carr!!"

In a few short minutes everything was good as new.

- Gary C

"My experience was excellent."

You are my electrician from now on!

- Caryl Newhof

"Gary was wonderful"

Very satisfied and I would highly recommend the company as a result.

- Carol

"Brock with Mel Carr electric was excellent."

No question, Mel Carr gained a customer for life!

- Simone