Whole House Surge Protection in Albany, Colonie, Latham & Delmar
Protect Your Capital District Home from Power Surges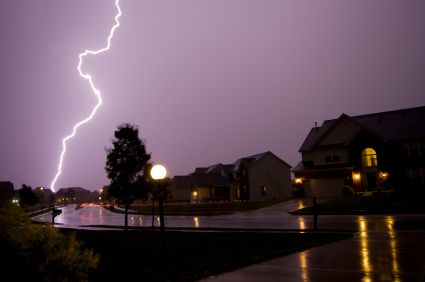 In the days before computers, there was little need for surge protection. Light bulbs and outlets typically do not react poorly to electrical surges and spikes. However, electronic equipment does not react well to these voltage spikes.
In today's household, many devices are controlled by small electronics and microchips, not to mention your personal computer. Household appliances, televisions, computers, and even hairdryers are susceptible to damage from these spikes and surges.
Call today to learn more about whole house surge protection or to schedule an appointment for installation.
How Does A Whole House Surge Protector Work?
To protect your home's appliances and electronics from these spikes and volts of electricity, you can invest in a whole house surge protector. This device works by restricting any extra electrical current from going to your appliances by grounding it or cutting off the current flow. This is crucial in keeping your electronics running smoothly. Unprotected devices that are hit by a power surge can be overloaded, significantly damaged, or even destroyed in severe enough cases. These electrical spikes can also affect the lifespan of an appliance.
What Causes A Power Surge?
Lightening
Outlets and circuits that are overloaded
Blackouts, power outages, or fallen power lines
If you have a plug-in surge protector, you should be aware that it will only safeguard the electronics that are plugged into it, but by investing in a whole-home surge protector you can protect the appliances throughout your entire property. However, you should never attempt an installation on your own as the process involves wiring, and if handled incorrectly, can be hazardous.
Protect Your Devices With the Help of Mel Carr Electric
As a family-owned business that has been in operation since 1976, you can rest assured that we can perform your installation with the expertise needed. Our electricians in Albany, NY are qualified and trained to install a surge protector on your electrical panel box to protect your entire home from voltage spikes.